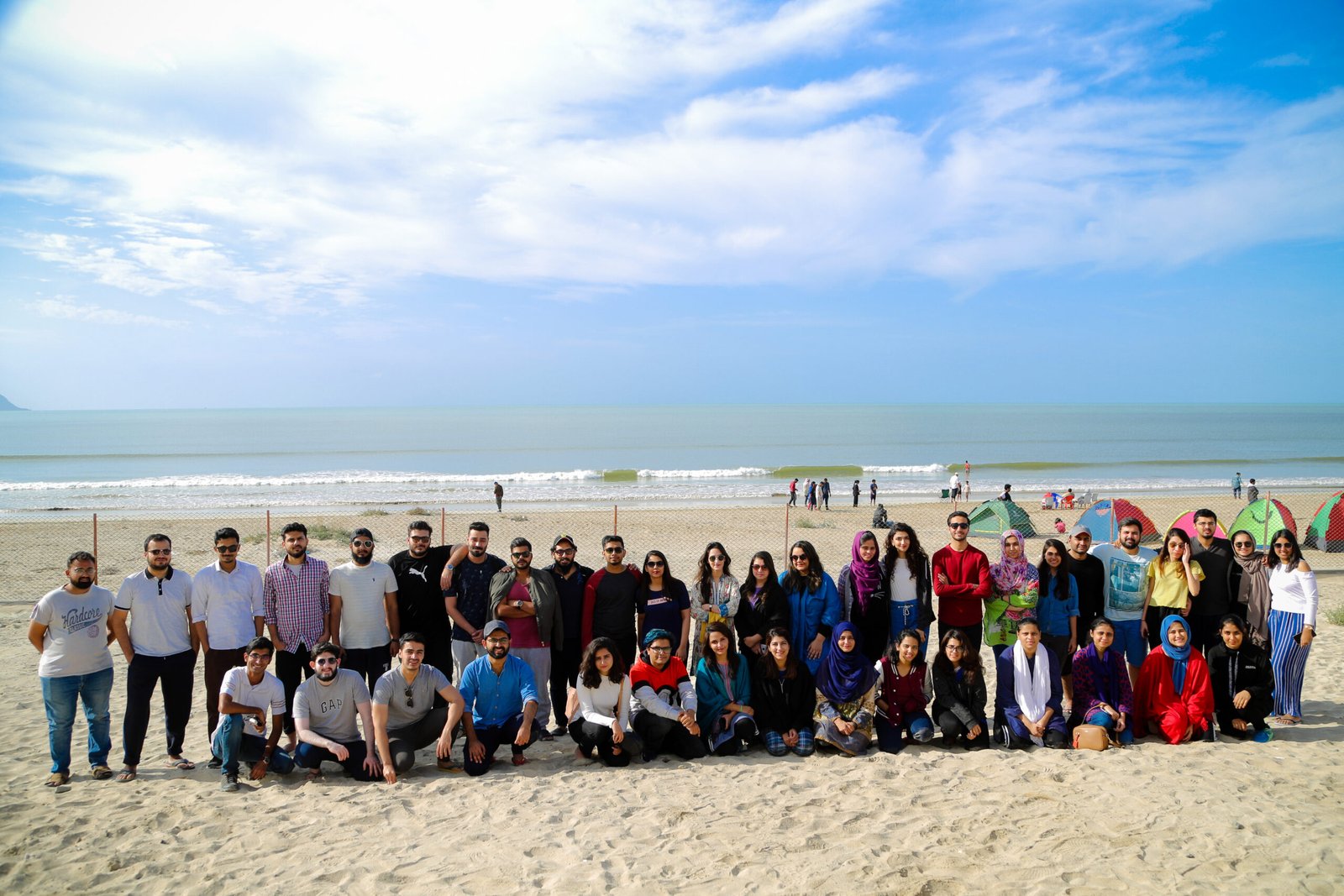 It will not be wrong to call Baluchistan, the land of unexplored treasures, hidden behind through-sandy atmosphere are a range of beautiful seaside, with untapped scenery, away from the hustleand bustle of city lives. These untouched places not only allow you to connect with yourself on ameditative level but also gives you opportunities to discover the hidden majesty that Pakistan hasto offer.
ORMARA BEACH
It will not be wrong to call Balochistan, the land of unexplored treasures, hidden behind through-sandy atmosphere are a range of beautiful seaside, with untapped scenery, away from the hustle and bustle of city lives. These untouched places not only allow you to connect with yourself on a meditative level but also gives you opportunities to discover the hidden majesty that Pakistan has to offer. Once you will discover these areas, you will not remain the same after paying a visit to these places. Ormara Beach is what we call the name of serenity with the scenery that is offered by nothing but natural scenery of Balochistan.
If gorgeous blue seas, untouched shores and native seafood is the inspiration for your next weekend getaway, look no further than the port city in Balochistan called Ormara. Ormara beach was one of the pits stops for Alexander the great, and one of his generals died here, named Ormuz, thus the name Ormara. Situated about 250 Km from Karachi this Naval Base is paradise.
With a daily tedious routine, life becomes dull and boring it also leaves your weekends no more exploratory, as planning a trip is equally hectic. Hence, instead of having a picnic time, you prefer to sit and procrastinate during the weekends and the same monotonous life awaits you at the end of it. This routine is equally terrible for the adventurous souls who crave excitement every second of their lives and for the peace seekers who wish to have some moments of contentment away from the city lights.
We are here to provide you relief from your boring routine; Magellan.pk brings you a peaceful gateway to refresh your mind and make you ready and boosted for the upcoming week. We bring you a weekend trip to Omara – a two-day trip filled with exciting activities that will turn your experience into an unforgettable one. Ormara Beach is what delivers the right path to your heart with the best events to refresh the adventurous soul in you.
We understand it is not easy to coordinate with all the resources and manage your picnic considering all the necessities of food, etc. so, we are taking this burden off your shoulders. Now you no longer have to spend your weekends procrastinating over organizing a picnic, as we will plan everything from the breakfast, lunch, games, to your overnight stay at the beachside. Leave it all on us, and enjoy your weekend fully with a beautiful sunset at the Ormara beach, live barbecue, and music while you roast marshmallows beside the bonfire sitting under the beautiful starry sky with the most peaceful view.
Due to its remote location and association with the naval army, Ormara remains a secluded and safe space for visitors and tourists. The beach remains one of the cleanest and most pristine beaches in Pakistan, and whenever we visit, we make sure to leave it the same way we found it.
Join us for a fun-filled trip, with activities ranging from beach volleyball and football to drum circles and flying lanterns in the night. We will set up camps, sit by the coast-side while toasting your most favorite food in the serene environment.
We leave no stone unturned to arrange an unforgettable trip for you hence; we have all the necessary services in the package. You can visit our website to have a detailed idea about the list of services included in the trip arranged by Magellan.pk. Since we have already mentioned before that we will take care of your every need so you can sit back and relax with the beautiful sunset and sunrise. Now, let us give you a short idea about how you will spend your weekend with us on Ormara beach.
On Saturday morning we will leave for the breathtaking location of Ormara beach from Karachi, you will have your breakfast in Winder. You must have heard of other unusual yet mesmerizing places in Balochistan so we try not to limit you to only Ormara beach but take you to some other exotic beauties as well, thus, we have some stops at Princess of Hope and Bazi Pass. After reaching Ormara beach resort city, we will serve lunch to you, and then you are free to enjoy your time as you wish, participants can also play various games arranged by Ormara beach resort.
You will have ample time to spend with your friends or family members while adoring the splendid sunset after which, hot and tasty dinner will be served. As soon as you are done with your dinner, exciting beach games will await you at the Ormara. The games will be followed by razing Bonfire along with a musical night to be enjoyed with tea and seashore. You can have meaningful hours with your loved ones while watching the glittery sky. We will take care of your camps and assure you of a peaceful night stay at the Ormara beach resort city.
Even if you are not an early riser, wake up early the next Sunday morning, by the beachside and witness the aesthetic sun rising over the sea. After sunrise breakfast will be served to you and then you will have free time to make more memories, after which we will depart for Karachi, on the way back we will take short tea breaks to retain your energy. You will reach Karachi around noon or evening depending on your package. You will almost have a half-day left to relax, rest and be ready to take on the next week with passion and zeal.
Every Saturday we await you to accompany us with your loved ones on this mesmerizing voyage of discovering Balochistan. That was just the gist of your tour with us; it is more exciting and thrilling once you will experience it. We have different packages available; you can also book your package specifically planned for your circle of friends and family, which will make you free of any time restraints that you will be obliged to follow within the group tour. With your personalized package, you will be able to make your stay longer at different stops and locations such as Kund Malir Beach, Lion of Balochistan (Sphinx), Princess of Hope, and the beautiful Ormara beach resort city.
We also offer you a tour guide who will assist you throughout the venture and provide you information about different tourist spots around Ormara beach, so you can have a wonderful and enlightening time there. We will plan an exciting adventure for you at extremely reasonable rates; trust us to bring you an incredible experience that you will never forget. We are always ready to note down your queries and answer you at the earliest, you can connect with us and we will guide you about the trip.